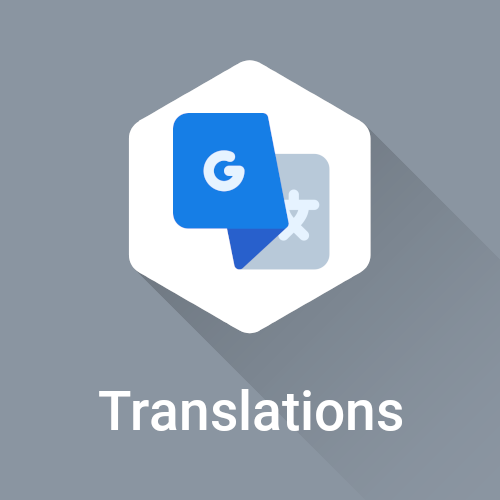 The module enables to manually or automatically translate any content.
Available, delivery time 1-3 days
Product information "Translations"
The common case of complex data structure is a great amount of multilingual fields. It is a challenging task to fill them all manually. Therefore Atrocore released the "Translations" module which addresses such tasks effectively. The module operates on the basis of the machine translation engines such as DeepL that provide a high-quality translation for a great variety of languages. With this module, the multilingual text fields appearance will be as follows:

After the module installation it is necessary to set up the translation rules to ensure its proper work. In order to create a translation rule you should define the two values: the "source language" from which the translation will be made and the "destination language", to which the source language value will be translated.

You may configure your fields to be translated automatically by default. In this case the translation will be provided and saved into the database as soon as the source language value will be defined. However, if you are not quite happy with the machine translation and want to edit it manually, you may do this at any time by clicking on the Pencil icon.

When you consider the translation quality as satisfactory you may mark the field as "translated" in the corresponding checkbox. Such field will not be subject to the automated translation in case of the source language value modifications.

Sometimes it is necessary to update multiple entities simultaneously. In this case mass update actions will be useful. To apply such actions select the required entities from the list, click the `Actions` dropdown menu and choose `Mass update` option.


Here you can set the "translate automatically" value of the fields or attributes to "true" or "false", mark the required fields or attributes of multiple entities as "translated" and provide them with translation instantly.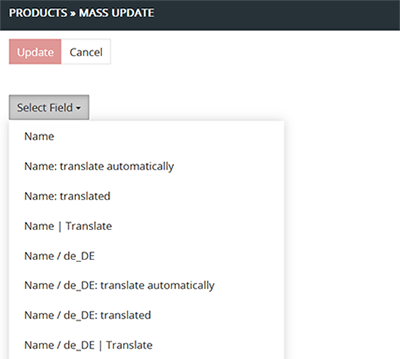 It is possible to mark the fields/attribute of your data as "translated" or make them subject to the automated translation when you export/import it via "Export feeds" or "Import feeds" modules. These settings are defined in the Configurator panel of the "Export feeds" or "Import feeds" module.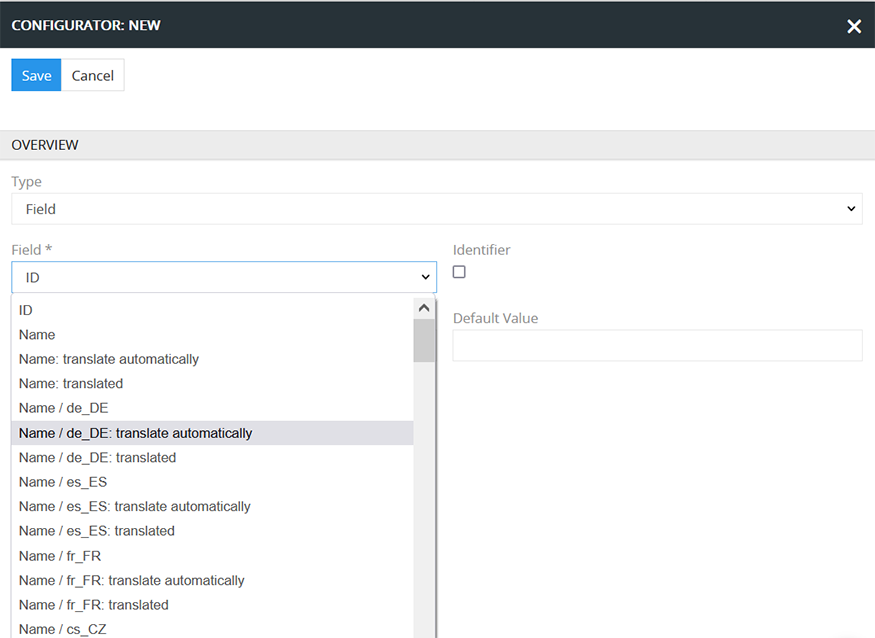 Documentation
Read the technical documentation to learn more about the module.
Customization
The module can be adapted to your needs, please contact us.
Demo
Please contact us, and we will send you the access data for the demo version.