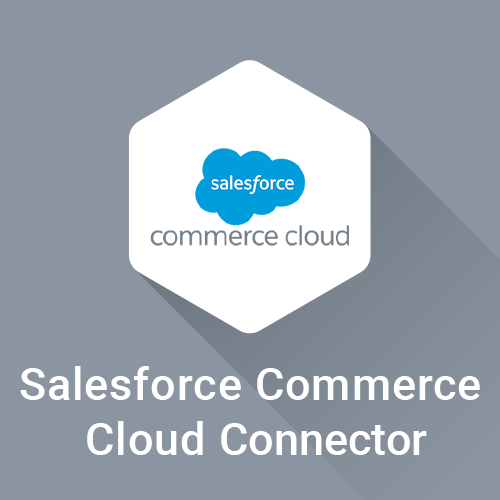 Salesforce Commerce Cloud PIM Connector integrates Product Information Management (PIM) System AtroPIM with your Salesforce Commerce Cloud.
Available, delivery time 6-10 weeks
Product information "Salesforce Commerce Cloud PIM Connector"
PIM for Salesforce Commerce Cloud
Salesforce Commerce Cloud is an ecommerce platform from Salesforce. It is comprised of Salesforce B2C Commerce and Salesforce B2B Commerce which are often used together to deliver end to end unified commerce. It enables companies to create personalised and intelligent unified buying experiences across multiple channels including mobile, social, web, and store.
Salesforce B2B Commerce offers buyers the seamless, self-service experience of online shopping with all the B2B functionality they demand. Salesforce B2C Commerce can help you create unified, intelligent digital commerce experiences — both online and in the store.
An e-commerce platform is not a complete solution for organizing the processes for preparing, enriching and translation of product information as well as creating and storing of your digital assets. You need a Product Information Management System (PIM) for that. A PIM System for Salesforce Commerce Cloud makes it possible to manage product information centrally acting as a single source of truth. A PIM System is used for product data enrichment, translation and syndication. It can also oversee the management of your product images and other digital assets.
Use AtroPIM as an excellent addition to your e-commerce platform for the management of your product data. AtroPIM has all the necessary features to manage your product-related information and organize the related processes and digital assets.
Use our other connectors to automatically synchronize your product information with your ERP system.
The following usage scenarios between your e-commerce system Salesforce Commerce Cloud and PIM are possible:
One-time import of all your data from Salesforce Commerce Cloud
Unilateral synchronization of information from Salesforce Commerce Cloud to AtroPIM
Bilateral synchronization of information between Salesforce Commerce Cloud and AtroPIM.
Features of the Salesforce Commerce Cloud PIM Connector
No restrictions!
One-way or bilateral data synchronization
Automatic and manual mapping of the entries
Import / export of manufacturers
Import / export of categories and sub-categories
Import / export of products, options, features and attributes
Import / export of product images
Import / export of product prices
Import / export of the product variants
and more.
Advantages
Productivity - increase your productivity through centralized data maintenance
User-friendliness - the data exchange is completely automatic
Performance - there is no restriction on the data volume when transferring the product data
Flexibility - our Shopware PIM Connector can be easily adapted to your needs
Efficiency - Avoid loss of information by automating data transfer.
We will gladly adapt the Salesforce Commerce Cloud PIM Connector to your individual requirements so that you can use the PIM system together with your Salesforce Commerce Cloud just the way you want!
Integration
Data exchange is done via the Salesforce Commerce Cloud API.
Pre-order
This product is a pre-order product.