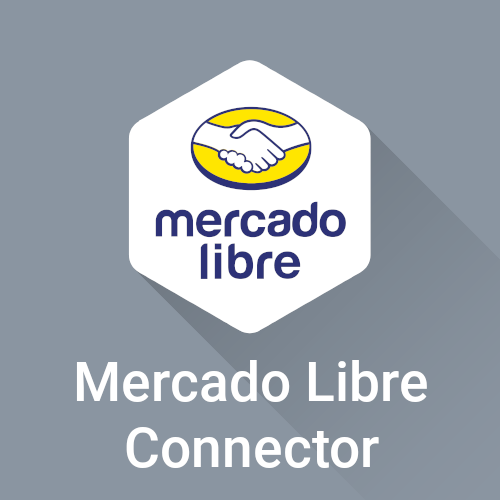 The module enables to automatically syndicate your product data to Mercado Libre Marketplace and synchronize the order related information.
Product information "Mercado Libre PIM Connector"
Mercado Libre PIM Connector
Mercado Libre hosts the largest online commerce and payments ecosystem in Latin America. It is centered on enabling e-commerce and digital and mobile payments on behalf of its customers by delivering a suite of technology solutions across the complete value chain of commerce. Mercado Libre is present in 18 countries including: Argentina, Brazil, Mexico, Colombia, Chile, Venezuela and Peru. Based on unique visitors and page views Mercado Libre is a market leader in each of the major countries where it is present.
Although Mercado Libre provides users with robust online commerce and payments tools that in a large and growing ecommerce community in Latin America, e-commerce platform is not a complete solution for organizing your business processes, preparing, enriching and translation of product information as well as creating and storing of your digital assets. You need a Product Information Management System (PIM) for that. A PIM System for Mercado Libre makes it possible to manage product information centrally acting as a single source of truth and synchronise it to the marketplace. A PIM System is used for product data enrichment, translation and syndication. It can also oversee the management of your product images and other digital assets.
Use AtroPIM as an excellent addition to your e-commerce platform for the management of your product data. AtroPIM MercadoLibre Connector has all the necessary features to syndicate all your product related data to the MercadoLibre merketplace and organize the related processes.
You can use our other connectors to automatically synchronize your product, customer and order related data with your ERP system. Please note, for the customer and order information order management module is required.
The following usage scenarios between your Mercado Libre and AtroPIM are possible:
Preparation of the product information in accordance with the MercadoLibrerequirements for every product category
One-time import of all your data from Mercado Libre marketplace
Unilateral synchronization of information from

AtroPIM to

Mercado Libre

Bilateral synchronization of the order related information between AtroPIM and MercadoLibre
Features of the Mercado Libre PIM Connector
No restrictions!

One-way or bilateral data synchronization

Automatic and manual mapping of the entries

Mapping of the Mercado Libre categories

Export of products, options, features and attributes

Еxport of product images and other assets

Export of the sorting order for products and their images

Mapping of the attribute values/options

Export of product prices

Export of the product variants

Support for multiple local marketplaces

Support for all attribute types

Support for multiple languages

and more.
A
dvantages
Productivity - increase your productivity through centralized data maintenance

User-friendliness - the data exchange is completely automatic

Performance - there is no restriction on the data volume when transferring the product data

Flexibility - our Mercado Libre PIM Connector can be easily adapted to your needs

Efficiency - Avoid loss of information by automating data transfer.
We will gladly adapt the Mercado Libre PIM Connector to your individual requirements so that you can use the PIM system together with your Mercado Libre just the way you want!
Integration
Data exchange is done via the Mercado Libre API.
Pre-order
This product is a pre-order product.