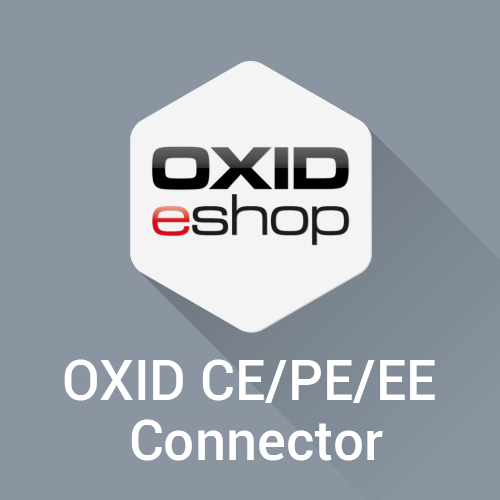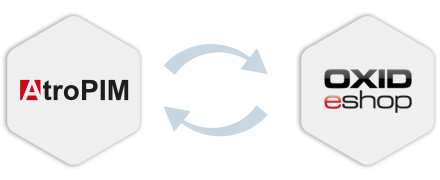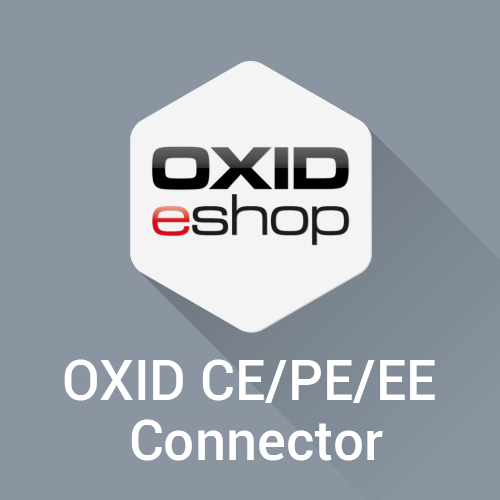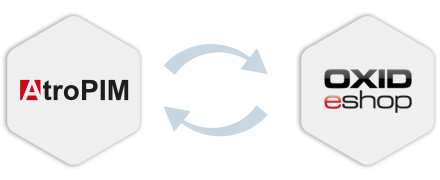 OXID eShop PIM Connector integrates PIM system AtroPIM with your shop system OXID eShop.
Informations sur le produit "OXID eShop PIM Connector"
PIM for OXID eShop CE/PE/EE
The OXID eShop is an innovative German e-commerce solution, open source, modular and with many additional functions. The shop system is suitable for B2B and B2C and can be adapted to any customer-specific requirements. OXID eShop Community Edition (CE) has all the necessary functions for online retailers (e.g. multilingualism, numerous modules) and is free of charge. OXID eShop Professional Edition (PE) is equally well suited for small and medium-sized companies, both for B2B and B2C. OXID eShop Enterprise Edition (EE) is suitable for large companies. Both editions offer numerous additional functions according to the requirements of the user.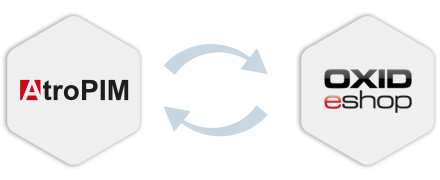 The management of product information in the OXID eShop takes a lot of time and is not of sufficient quality. And if you have additional sales channels (e.g. Amazon, eBay, etc.), the product data is not always up-to-date, targeted and published in a timely manner. Maintaining product information should not be neglected, which is why today's market offers PIM software alongside other business software on. A PIM for OXID CE/PE/EE optimizes all product-related processes, thereby saving the time of your employees and increasing your turnover.
Use AtroPIM to centrally store, update, optimize, translate and publish all your product information. With OXID PIM, your product data is structured, qualitative and always up-to-date. With AtroPIM, your Oxid eShop is relieved of superfluous work processes that have to do with the quality of the product data and descriptions.
The following usage scenarios between your OXID eShop and AtroPIM are possible:

One-time data import from OXID eShop
One-way synchronization of information from OXID eShop to AtroPIM
Bilateral synchronization of information between OXID eShop and AtroPIM.
Functions of OXID CE/PE/EE PIM Connector at a glance
Import/Export of manufacturers
Export/Import of categories and sub-categories (more than one category tree if needed)
Import/Export of the products
Import/Export of product images
Import/Export of product prices
Import/Export of product variants
Import/Export of product options, product features and product attributes and their values
Import/export of product descriptions including multilingual content
Automatic and manual mapping of entries.
For data exchange, a module that uses the AtroPIM REST API must be installed on the OXID eShop page.
Advantages of OXID CE/PE/EE PIM Connector
Productivity - you can increase your productivity with central data maintenance.
Ease of use - data exchange is completely automatic.
High performance - there is no data volume restriction when transferring product information.
Flexibility - our PIM for OXID eShop can be easily adapted to your needs.
Efficiency - thanks to automated data transfer, information losses are avoided.
We will be happy to adapt the OXID eShop CE/PE/EE PIM Connector to your individual requirements so that you can use the PIM system together with your OXID eShop software as required for you!
Pre-order
This is a pre-order product.