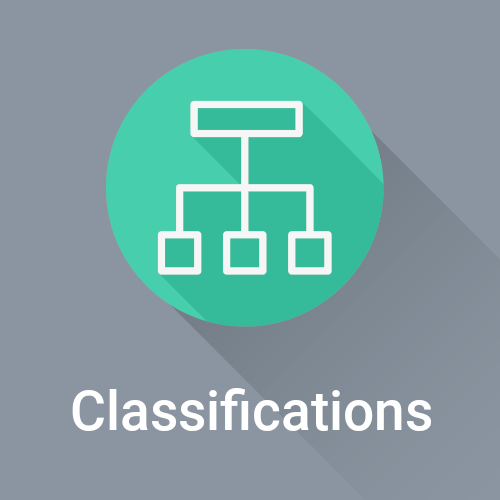 Advanced Classification module provides an opportunity to add hierarchy for the product family.
Available, delivery time 1-3 days
Product information "Advanced Classification"
The "Advanced Classification" module provides additional functionality for better product classification. By default, there are no hierarchies for the Product Families. This module adds the ability to have parent-child relations between Product Families and inherit configurations from a parent record to a child record.
Such functionality facilitates the process of creation of similar product families, eg you can create "Shoes" as a Parent Product Family and "Summer Shoes" and "Winter Shoes" as Child Product Families. Then you just need to add some attributes to a parent product family, and they will be automatically inherited by its children. If you modify an attribute in the parent entity, the corresponding children attributes will be modified as well. It is still possible to change assigned attributes on each level of a Product Family – so you can add or remove any attribute, or specify whether it is required or not.
This module can be very helpful if you have to deal with a large amount of products, which are similar, but have important particularities, which should be described separately.
After installation and setup of the "Advanced Classification" module you will be able to optionally determine a parent immediately when creating a new product family data record. The respective field will be reflected in the panel:

The product family entities will be placed in your left panel with regard of their hierarchy.

The attributes of children elements which are inherited from a parent are marked with italic font.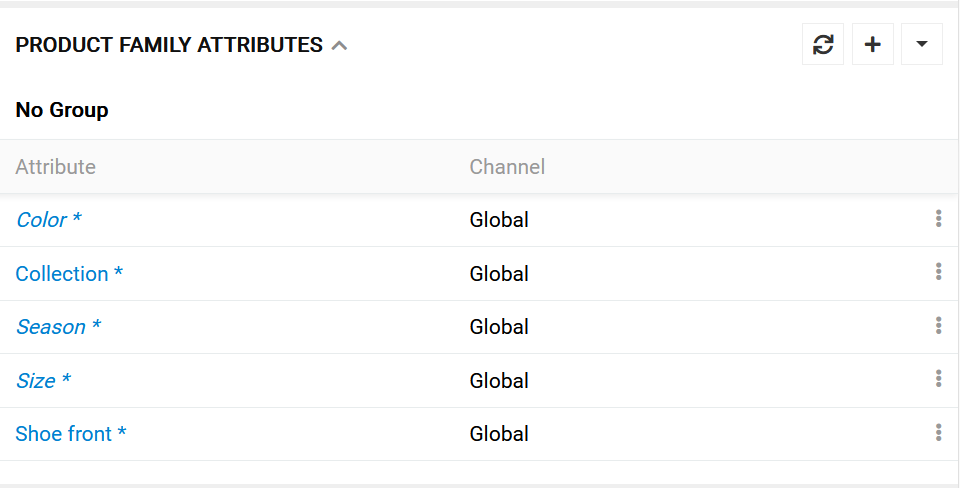 Only with "Advanced Classification" module it is possible to filter the products by a selected Product Family and work with the trees of your Product Families just like with the Categories.

Documentation
Read the technical documentation to learn more about the module.
Customization
The module can be adapted to your needs, please contact us.
Demo
Please contact us, and we will send you the access data for the demo version.