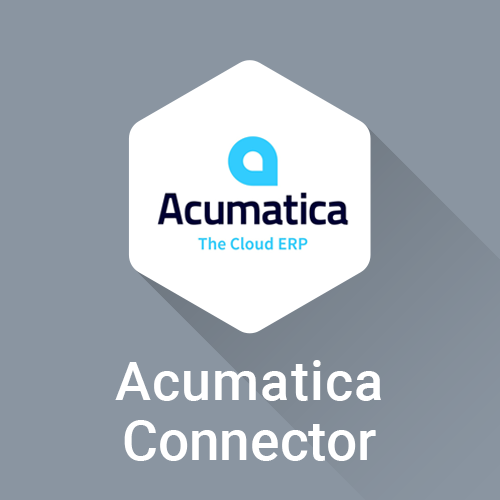 Acumatica PIM Connector integrates Product Information Management (PIM) System AtroPIM with your Acumatica ERP.
Available, delivery time 6-10 weeks
Product information "Acumatica PIM Connector"
PIM for Acumatica
Acumatica is a cloud and browser-based enterprise-ressource planning software (ERP), that is aimed at small and medium-sized companies. Acumatica is the most adaptable business management solution for growing small and midmarket organizations. Acumatica offers different software editions for general business, distribution, manufacturing, construction and retail.
Acumatica is an integrated financial, CRM, and business management solution that helps you run your business more effectively. According to the software provider Acumatica this software has the best price/value, performance, functionality, and ease of use of any ERP system available for small- and medium-sized businesses.
An ERP System is not a complete solution for storing and managing of product information. You need a Product Information Management System (PIM) for that. A PIM System for Acumatica makes it possible to manage product information centrally acting as a single source of truth. A PIM System is used for product data enrichment, translation and syndication. It can also oversee the management of your product images and other digital assets.
Use AtroPIM as an excellent addition to your ERP system for the management of your product data. AtroPIM has all the necessary features to manage your product-related information and organize the related processes.
You can decide by yourself, which master data to store in which system, which data to synchronize, and where to create the initial product data record.
We also offer other connectors to ensure automatic transfer of the prepared product data to your websites, marketplaces and e-commerce platforms such as Magento, Shopify and others.
The following usage scenarios between Acumatica and AtroPIM are possible:
One-time import of all your data from Acumatica
One-way synchronization of information from Acumatica to AtroPIM
Bilateral synchronization of information between Acumatica and AtroPIM.
Features of the Acumatica PIM Connector
No restrictions!
One-way or bilateral master data synchronization
Automatic and manual mapping of the entries
Import / export of manufacturers
Import / export of categories and sub-categories
Import / export of products, options, features and attributes
Import / export of product images
Import / export of product prices
Import / export of the product variants
and more.
Benefits of the Acumatica PIM Connector
Productivity - increase your productivity through centralized data maintenance
User-friendliness - the data exchange is completely automatic
Performance - there is no limit to the data volume when transferring the product data
Flexibility - our PIM can be easily adapted to your needs
Efficiency - automation of data transmission prevents loss of information.
We will adapt the Acumatica PIM Connector to your individual requirements so that you can use the PIM system together with your Acumatica ERP as you need it!
Integration
Data exchange is done via Acumatica API.
Pre-order
This Acumatica PIM Connector is a pre-order product.